Join us at Programmatic I/O 2023 New York
Meet us & other experts to network and discuss pathbreaking media innovations & much more.
Join us at LA FAST 2023
Free Ad-Supported Streaming TV (FAST) is where your audiences and advertisers are moving to. It is now synonymous with Reach + Revenues and is an opportunity that is redefining the industry.
Tuesday, Sep 26, 2023
9:00 AM - 5:30 PM
Fairmont Miramar Hotel & Bungalows, Santa Monica
case studies
See how Amagi made a difference...
customers say
a word from our clients
Ryan Currier
SVP Products
Pac-12 Networks
Amagi was very supportive during the launch of Pac-12 Insider and we continue to be impressed with the results.
Tony Huidor
Amagi has developed industry-leading technology but also remains receptive to the business needs of partners like Cinedigm who are looking to push the technology further in order to continue maximizing revenue potential.
Philippe Guelton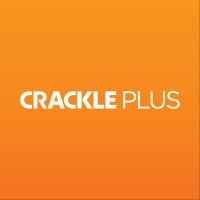 The CTV advertising marketplace is bursting with untapped potential, and Amagi is one of the few ad solutions providers with a 360-degree view of the entire landscape. By working with them, we can now offer our advertising partners additional reach and targeted ad deliveries in a curated, brand-safe environment.
spotlight
Aug 17, 2023
Amagi FAST Report #8: Skyrocketing in LATAM
Jul 19, 2023
How Personalized EPG will put FAST Services in the Fast Lane
May 18, 2023
Unleash growth & agility with unified broadcast workflows on Cloud