Brochures
Amagi ON-DEMAND Cloud-based orchestration platform for streamlining your VOD content workflow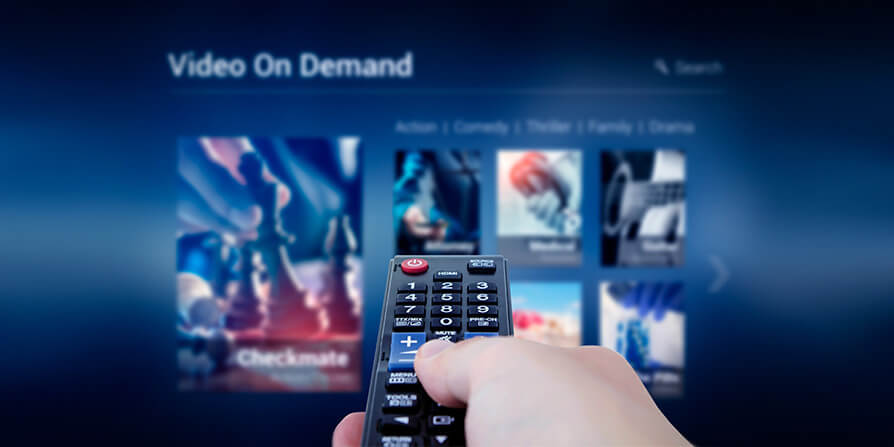 VOD on a roll
Over the last two decades, Video-on-Demand (VOD) has become the norm of the media and entertainment industry, reflecting how much audiences love consuming content of their choice - anytime, anywhere. In its initial years, VOD meant fiction and documentaries. But today, it encompasses a wider gamut of programming including sports, reality shows, movies and even non-English super hits like the Squid Game.
Both Subscription Video-on-Demand (SVOD) and Advertising Video-on-Demand (AVOD) offerings are on the rise across the globe, with industry reports estimating the global VOD market will grow from USD 38.9 billion in 2019 to USD 87.1 billion by 2024, at a CAGR of 17.5%.
Be a part of the on-demand saga
A growing number of content creators and brands are leveraging the power of VOD platforms to build a loyal customer base and boost their revenues. If you're ready to take the VOD world by storm, we are ready with the right, cloud-based technology support you need.
With Amagi ON-DEMAND – our cloud based, end-to-end orchestration platform, you can confidently manage your VOD delivery across a multitude of distribution destinations:
Get the Amagi advantage
Amagi ON-DEMAND is a self-serve workflow orchestration platform for VOD delivery to OTT, vMVPD, and MVPD platforms.
Explore five key advantages.
Reduce the time to market to deliver VOD assets to multiple platforms. Amagi ON-DEMAND is built on the core philosophy of 'ingest-once, multi-deliver'. Once media assets are ingested, they are stored and normalized for any number of
deliveries in the future, thus significantly reducing the sourcing requirements.
Extend your reach by utilizing our comprehensive set of connectors and avoid the hassle of creating VOD delivery workflows in-house. With platform connectors that can be used as plug-and-play configurations, we can ensure quick setup, delivery and decommission of VOD content pipelines. In fact, we can onboard a channel in as quickly as 24 hours to five minutes.
All the operations in the workflow can be handled through a simple web interface, helping your reduce efforts and giving you access to the real-time status of the media asset's ingestion and processing of delivery.
Stop worrying about disparate delivery specs mandated by various platforms, and focus on more strategic aspects. Our solution ensures platform specs adherence for each media asset, handles platforms' new normalization requirements and helps re-deliver assets if required.
Amagi ON-DEMAND integrates with our other solutions such as cloud playout and dynamic ad insertion, providing a unified solution for VOD and linear content delivery.
We are delivering VOD content to 30+ platforms and the list is only growing. For more insights, read our product brochure.
Fill the form to download
To schedule a demo, reach out to us at cloudandme@amagi.com
Complete the form to download
Complete the form to download