Whitepapers
Power your live sports channels with Amagi's nex-gen cloud solutions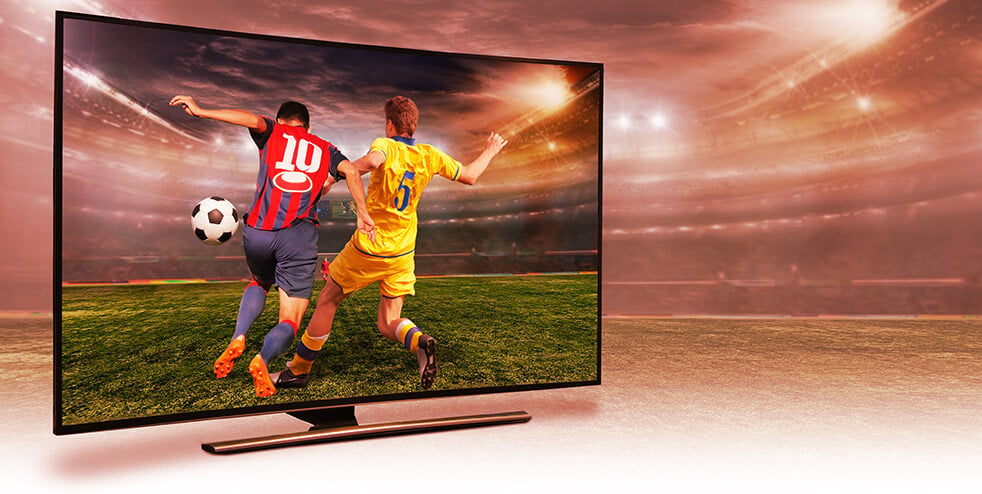 Live sports gets its rhythm back
If there's a content genre that audiences still prefer watching live, it is without a doubt - sports. A Nielsel report confirms that in spite of the pandemic impact, the overall interest in sports remains high. Broadcast companies are betting on a steady return to normal of viewership including those of Super Bowl, NBA and World Series. Adding cheer to the big picture is the increasing viewership that even women's professional sports is garnering in recent times.
Read our comprehensive whitepaper and explore:
The unique capabilities you need to create, distribute and monetize live sports channels
How cloud gives you an edge in launching & running live sports channels
How Amagi can be your one-stop tech partner for all your live sports channel requirements – across cable, satellite, D2C apps and connected TV
Create, launch and run live linear sports channels across broadcast and streaming TV with Amagi's end-to-end cloud-architected solutions.
With our solutions, you can:
Spin up channels instantly
Achieve low latency, and deliver rich HDR graphics with DVE effects including HTML graphics, live, AI/machine learning-driven closed captioning, UHD cloud playout and more
Go for live stream recording and localized opt-out feeds
Deliver to any platform and reach more audiences
Boost your revenues with targeted ads
Leverage data and insights
Complete the form to download
Complete the form to download