Amagi achieves Amazon CloudFront Ready designation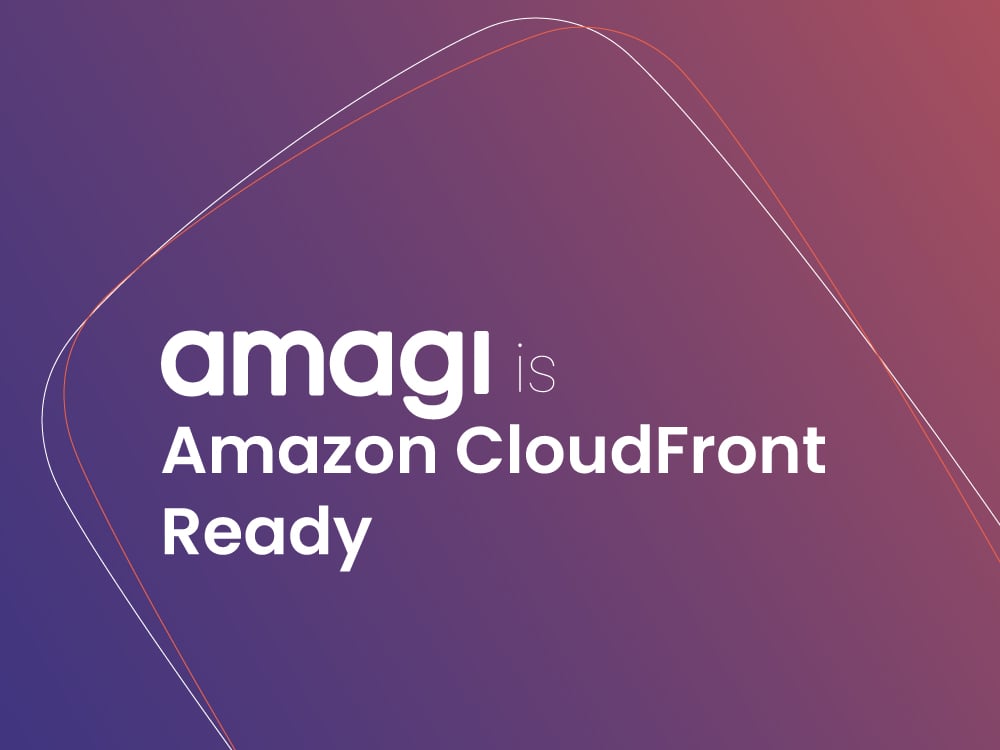 Amagi, a global leader in cloud-based SaaS technology for broadcast and connected TV, today announced that it has achieved the Amazon CloudFront Ready designation, part of the Amazon Web Services (AWS) Service Ready Program. This designation recognizes that Amagi has demonstrated successful integration with Amazon CloudFront.
Achieving the Amazon CloudFront Ready designation differentiates Amagi as an AWS Partner Network (APN) member with a product integrating with Amazon CloudFront and is generally available and fully supported for AWS customers. AWS Service Ready Partners have demonstrated success building products that work on AWS, helping AWS customers evaluate and use their technology productively, at scale, and with varying levels of complexity.
"Amagi is proud to achieve Amazon CloudFront Ready status," said KA Srinivasan, Co-founder, Amagi. "Our team is dedicated to helping companies achieve their technology goals by leveraging the agility, breadth of services, and pace of innovation that AWS provides."
To support the seamless integration and deployment of these solutions, AWS established the AWS Service Ready Program to help customers identify solutions that work on AWS and spend less time evaluating new tools, and more time scaling their use of solutions that work on AWS.
Amagi enables TV networks and content owners to launch, manage, distribute, and monetize live, linear, and on-demand channels across D2C apps, OTT, and Free Ad-supported Streaming TV (FAST) platforms, worldwide. For streaming and CTV industry segments, Amagi also offers advanced ad tech solutions such as dynamic ad insertion, contextual advertising, dynamic brand insertion, and ad sales. Amagi clients include ABS-CBN, AccuWeather, beIN Sports, Cinedigm, Cox Media Group, CuriosityStream, Fox Networks, Fremantle, fuboTV, Gusto TV, NBCUniversal, Tastemade, USA Today, VIZIO, Samsung TV Plus, and Warner Media, among others.
About Amagi
Amagi
is a next-generation media technology company that provides cloud broadcast and targeted advertising solutions to broadcast TV and streaming TV platforms. Amagi enables content owners to launch, distribute and monetize live linear channels on Free Ad-supported Streaming TV and video services platforms. Amagi also offers 24x7 cloud managed services bringing simplicity, advanced automation, and transparency to the entire broadcast operations. Overall, Amagi supports 650+ content brands, 800+ playout chains and over 2000 channel deliveries on its platform in over 40 countries. Amagi has presence in New York, Los Angeles, Toronto, London, Paris, Singapore, broadcast operations in New Delhi, and an innovation center in Bangalore.