New York, November 7, 2023
Amagi and AD Digital Partner to Launch TV Aparecida's New FAST Channel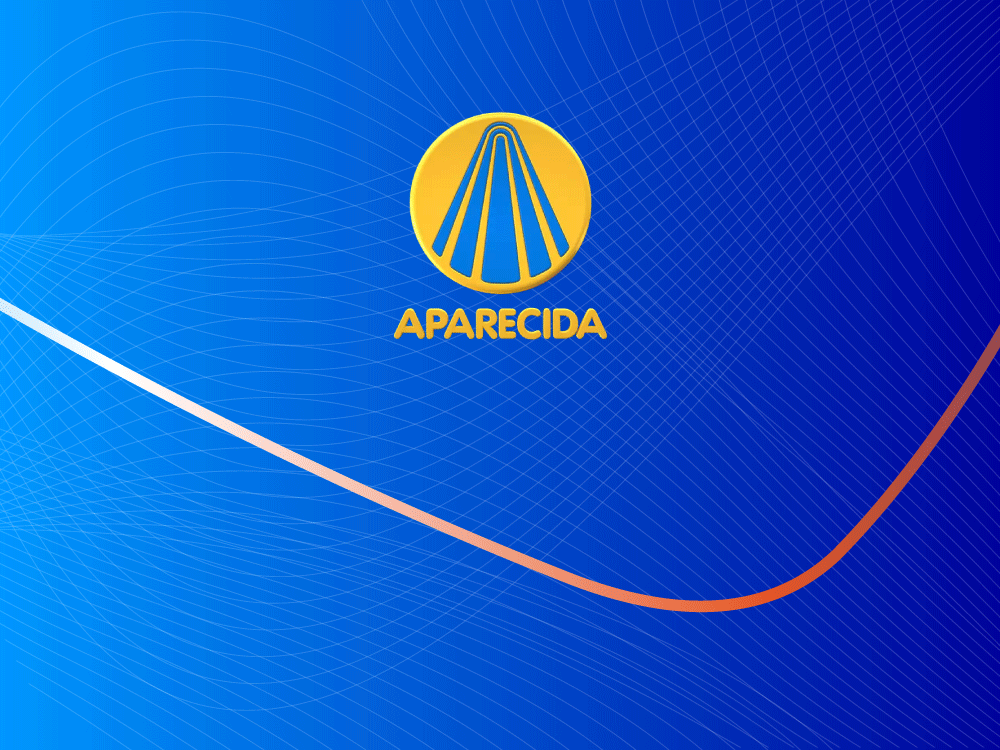 Amagi, the global leader in cloud-based SaaS technology for broadcast and connected TV (CTV), announced that TV Aparecida, a prominent religious TV channel in Brazil, has launched its first free ad-supported streaming TV (FAST) channel with the support of Amagi's cutting-edge infrastructure and AD Digital's expert services. This collaboration marks the beginning of an exciting chapter for TV Aparecida, as it leverages the growing popularity of FAST channels to expand its reach and engage with audiences across various devices.

"TV Aparecida holds a special place in Brazilian religious culture. This launch represents another milestone for FAST Channels in Latin America," said Daniela Souza, SVP of AD Digital. "Through this business model, media groups can reach a broader audience and explore the opportunity of an additional distribution channel that combines programmed and linear content consumption, utilizing streaming and programmatic media as a learning opportunity to keep pace with the maturity of the digital market."

Using Amagi and AD Digital technology and services, TV Aparecida became the first Catholic channel on Samsung TV Plus. After witnessing the successful engagement of AD Digital and Amagi in other channel launches, the broadcaster trusted both companies to provide the necessary support to bring the TV Aparecida initiative to life. Launched on Oct. 11, the new FAST channel mirrors TV Aparecida's linear TV offerings, including live broadcasts of prayer masses and religious events, as well as family-oriented variety programs. TV Aparecida expects that its expansion will bring this new content to additional screens throughout the country.

"We are very happy with the launch of TV Aparecida, the first channel in the religious segment on Samsung TV Plus, especially in the month when we celebrate the Feast of the Patroness of Brazil! This is an important partnership that will enable us to reach even more people, offering another free option for access to TV Aparecida's programming," emphasizes Milene Marques, Programming and Marketing Manager, TV Aparecida.

Another gain for TV Aparecida with its inclusion in the Samsung TV Plus catalog is that, with the growth in distribution, it will achieve results in audience and commercial partnership returns. "The partnership with Samsung represents a significant move in TV Aparecida's channel distribution strategy. With this new FAST transmission model, we open up new opportunities for advertising insertion, innovating in formats and commercial deliveries," explains Tassiana Moreira, Coordinator of the Commercial Department of the network.

The inclusion in the Samsung TV Plus portfolio is the result of intense research work in search of new technologies and innovations in the industry, according to Paulo Borsatti, Engineering and Operations Manager at TV Aparecida. "It was a very challenging project that the entire engineering and operations team embraced with a lot of effort and dedication. A new model to reach the homes of our viewers, innovating and updating our delivery as required by the current scenario."

"We are honored and pleased with this new channel launch for TV Aparecida, reflecting the success we continue to witness in Latin America's rapid adoption of FAST channels," said Ronaldo Dias, Director of Sales, Latin America at Amagi. "Moreover, we are excited to be part of TV Aparecida's journey and to assist them in expanding their reach and enhancing their audience engagement. We look forward to achieving new milestones in partnership with TV Aparecida as they embark on this exciting venture and see the transformative power of FAST for themselves."

To make this launch possible, TV Aparecida implemented Amagi CLOUDPORT and Amagi THUNDERSTORM, two essential cloud solutions for channel creation, distribution, and monetization. Integration with Amagi CONNECT will allow TV Aparecida to seamlessly connect with a variety of platforms within the global FAST ecosystem in CTVs. AD Digital, a strategic partner of Amagi specializing in cloud-based solutions and creating new streaming environments in Latin America, played a pivotal role in facilitating TV Aparecida's technological transition to the FAST environment. Their involvement encompassed strategic planning, channel launch implementation, and ongoing support after the launch.

"The launch of a FAST channel requires alignment with various players. We are very proud of the TV Aparecida launch, which happened within the client's strategic timeline," said Hugo Nascimento, CTO of AD Digital. "This was all made possible through a partnership between AD Digital, Amagi, and TV Aparecida."

Amagi provides a complete suite of solutions for channel creation, distribution, and monetization. Amagi's global clients include ABS-CBN, AccuWeather, A+E Networks UK, beIN Sports, Cineverse, Cox Media Group, Crackle Plus, Fremantle, Gannett, Gusto TV, NBCUniversal, PAC-12, Tastemade, and The Roku Channel, among others. AD Digital is Amagi's partner in Latin America and is on a mission to accelerate the adoption of FAST and cloudification in the region, boasting a team of experts and over 28 years of market experience.


About TV Aparecida
With 18 years of history, TV APARECIDA is among the largest television networks in Brazil. The channel has established itself as one of the top 7 most-watched open-air TV channels in the São Paulo area, according to data from Kantar Ibope Media (Source: KANTAR IBOPE MEDIA - INSTAR ANALYTICS - GRANDE SÃO PAULO AREA - TOTAL HOUSEHOLDS - SEPTEMBER 2023 - RAT%).

In its programming, it celebrates faith daily through live religious broadcasts directly from the National Shrine of Nossa Senhora de Aparecida. In addition to Masses and Rosaries, the channel offers programs that strengthen devotion and spirituality, providing opportunities for audience interaction. It also offers a diverse schedule featuring cultural, educational, news, musical, culinary, craft, game shows, interviews, and children's cartoons, providing family-appropriate entertainment.

About AD Digital
AD Digital is a solutions integrator and service provider with 28+ years of experience in the Media, and Entertainment market. AD Digital focuses on the specifics of each client, by understanding that each one works differently, and that they require a unique approach regardless of complexity or size. Therefore, AD's specialized team can extract the best from each solution and seek synergy between brands in each client's ecosystem by helping them get better results, and optimize their investments.