Amagi appoints Daniel Marshall as EVP of Global Sales for its SaaS business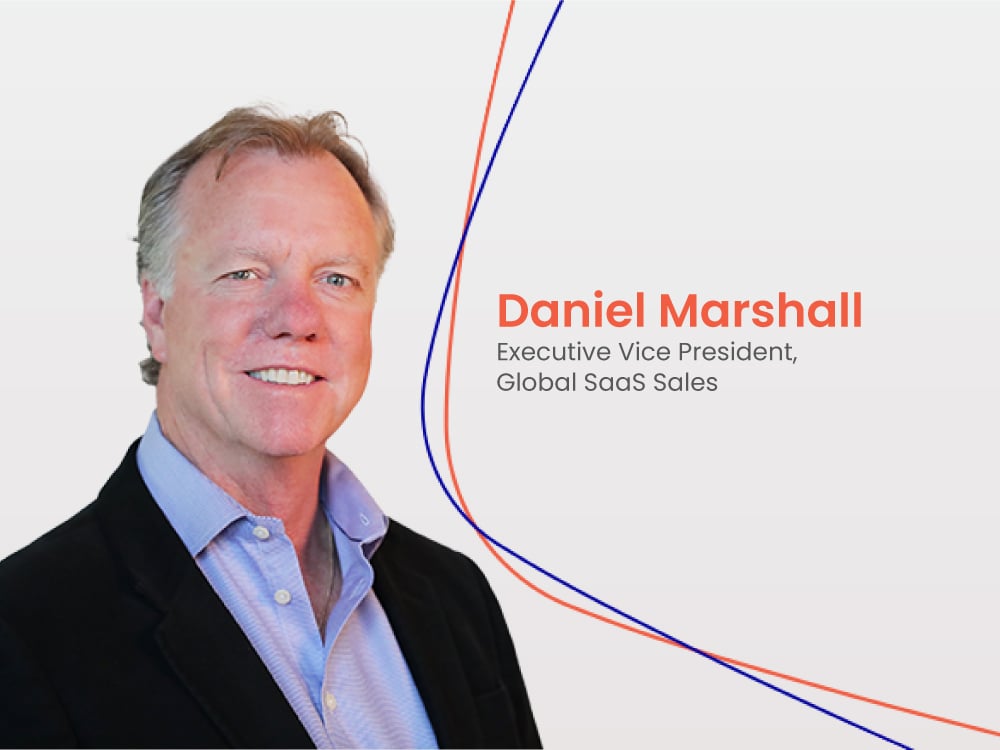 The latest addition to the company's leadership team comes on the heels of a new round of funding driven by 108% YoY growth to further power global business expansion.
Amagi, a global leader in cloud-based SaaS technology for broadcast and connected TV, today announced the appointment of Daniel Marshall, as Executive Vice President of Global SaaS Sales. Marshall joins Amagi from Signiant where he was its Chief Revenue Officer. Marshall has a cumulative experience of 23 years in the Media & Entertainment industry, having worked in business expansion roles in organizations such as Omneon, Elemental and eventually Amazon Web Services after it acquired Elemental.
Marshall brings with him a deep operational knowledge of the cloud-led media technology landscape, extensive industry connections, an experience of driving business transformations through sales and customer functions.
"Dan has an incredible understanding of the power of the cloud in the fast-changing world of broadcast and streaming. He will be a trusted advisor to our customers helping them choose the right cloud strategies and hold their hands through the journey," said Srinivasan KA, co-founder, Amagi. "We are excited to have him join us at a time when the industry is going through the twin transformations - from on-prem to cloud and from broadcast to streaming. Amagi is well-positioned to drive the benefits of a unified cloud solution for cable, OTT and FAST for our customers, globally."
"Amagi has established itself as a technology visionary in the media industry with the most advanced cloud-led playout and monetization capabilities. Amagi's technology solutions are indispensable to several content brands in the United States, and the company is well on its way to becoming the most preferred technology partner for media companies worldwide. I am glad for the opportunity to take everything Amagi has accomplished so far and scale it internationally," said Dan Marshall, EVP Global Sales, Amagi.
Amagi recently announced a 108% YoY growth, and strong momentum for its solutions across the Americas, Europe and APAC regions. The company has brought on board several senior leaders across business, product, engineering and customer success to scale its expansion. Amagi has expanded its presence with business and technology leaders across US, Canada, UK, France, The Netherlands, Israel, Singapore, Korea, Australia and India.
Amagi provides a full suite of solutions for launching, distributing and monetizing live, linear and VOD channels. The company's clients include A+E Networks UK, ABS-CBN, AccuWeather, beIN Sports, Cinedigm, Cox Media Group, Curiosity Stream, Fox Networks, Fremantle, fuboTV, NBCUniversal, Tastemade, USA Today and Warner Media, among others.
For more information about Amagi and its streaming TV solutions, visit www.amagi.com.
About Amagi
Amagi is a next-generation media technology company that provides cloud broadcast and targeted advertising solutions to broadcast TV and streaming TV platforms. Amagi enables content owners to launch, distribute and monetize live linear channels on Free Ad-supported Streaming TV and video services platforms. Amagi also offers 24x7 cloud-managed services bringing simplicity, advanced automation, and transparency to the entire broadcast operations. Overall, Amagi supports 650+ content brands, 800+ playout chains, and over 2000 channel deliveries on its platform in over 40 countries. Amagi has a presence in New York, Los Angeles, Toronto, London, Paris, Singapore, broadcast operations in New Delhi, and an innovation center in Bangalore.