Bangalore, February 9, 2023
Amagi appoints Vijay NP as its CFO as it prepares for accelerated scaling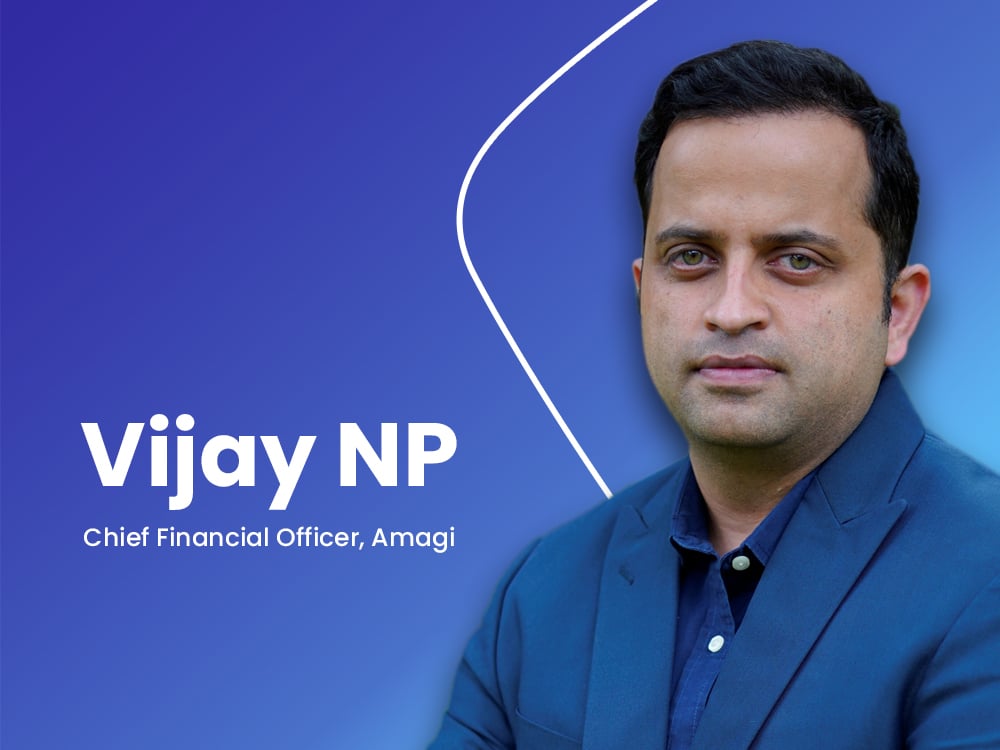 The new CFO will drive Amagi's financial strategy for media SaaS industry transformation as the company embarks on a new phase of global business expansion
Amagi, the global leader in cloud-based SaaS technology for broadcast and connected TV, announced that it has appointed
Vijay NP
as its Chief Financial Officer.
Prior to joining Amagi, Vijay spent over 5 years at Amazon and was the CFO of Amazon Web Services (AWS) for India and ASEAN. Before Amazon, he had a 10+ year stint with General Electric in various finance, strategy and operating roles in the Americas, Europe, and Asia Pacific across different GE businesses. As Amagi's CFO, Vijay will drive the company M&A strategy, process excellence and help scale the company towards an IPO.
"Having raised $100 Million from General Atlantic in our latest funding round, we feel the need to have an experienced leader at the helm of our finance function to help us develop a strategic roadmap for our IPO. The breadth of Vijay's experience will be invaluable to us at this exciting stage of our growth," said Baskar Subramanian, CEO & Co-founder, Amagi.
"I am grateful for the opportunity to lead the financial transformation for a trendsetter and industry leader like Amagi which is at an inflection point. I look forward to bringing more value to the company and playing a strategic part in shaping its future," said Vijay NP, CFO, Amagi
Amagi provides a complete suite of solutions for channel creation, distribution and monetization. Amagi clients include ABS-CBN, A+E Networks UK, beIN Sports, Curiosity Stream, Discovery Networks, Fox Networks, Fremantle, Gusto TV, NBCUniversal, Tastemade, Tegna, USA Today, Vice Media and Warner Media, among others.
For more information about Amagi and its streaming TV solutions, visit
www.amagi.com
.
About Amagi
Amagi is a next-generation media technology company that provides cloud broadcast and targeted advertising solutions to broadcast TV and streaming TV platforms. Amagi enables content owners to launch, distribute and monetize live linear channels on Free Ad-supported Streaming TV and video services platforms. Amagi also offers 24x7 cloud-managed services bringing simplicity, advanced automation, and transparency to the entire broadcast operations. Overall, Amagi supports 700+ content brands, 800+ playout chains, and over 2100 channel deliveries on its platform in over 40 countries. Amagi has a presence in New York, Los Angeles, Toronto, London, Paris, Melbourne, Seoul, Singapore, and broadcast operations in New Delhi, and an innovation center in Bangalore.