NEW YORK, October 19, 2021
Amagi deepens relationship with Blue Ant Media to deliver and power its growing portfolio of FAST channel brands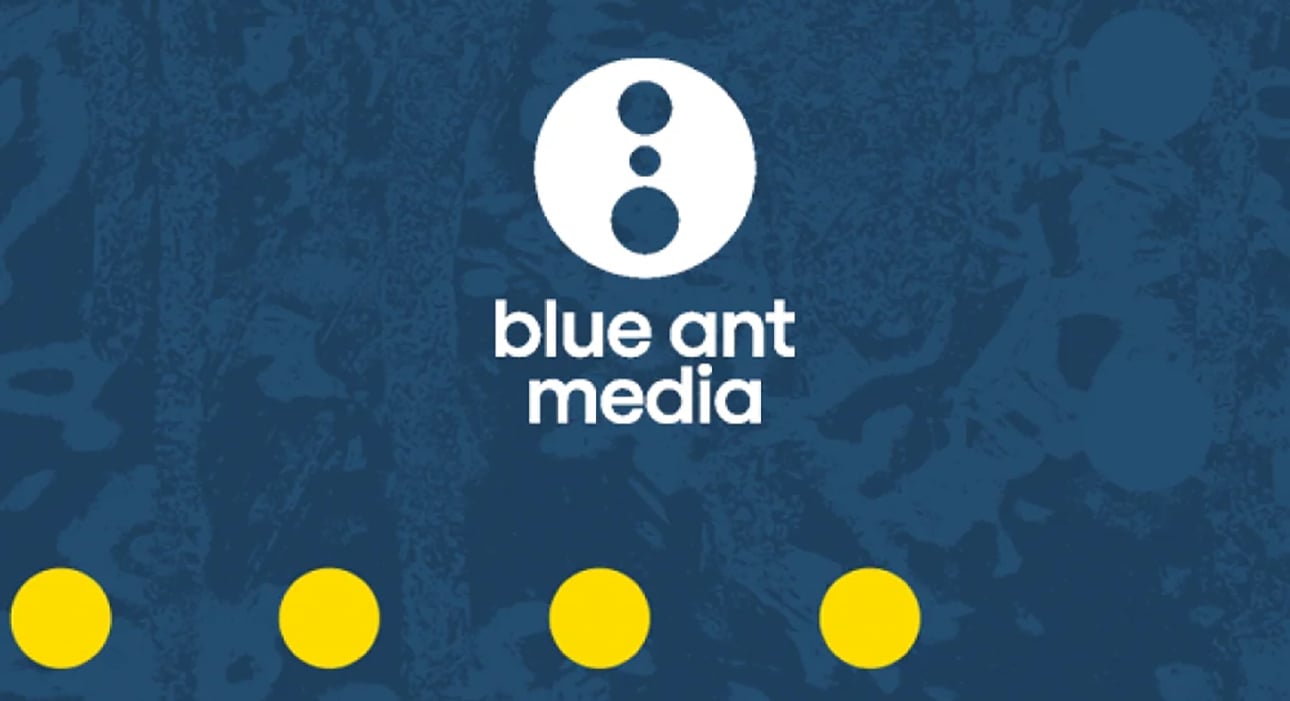 Amagi, a global leader in cloud-based SaaS technology for broadcast and connected TV, today announced that Blue Ant Media is partnering with Amagi for channel delivery in the US market. Blue Ant Media has deployed Amagi's award-winning cloud-based channel playout solution, Amagi CLOUDPORT, for rapidly spinning up new channels and delivering them to multiple Free Ad-Supported Streaming TV (FAST) platforms.
Headquartered in Toronto, Blue Ant Media is a privately held, global content producer, distributor, and TV channel operator. The company creates and produces factual entertainment, lifestyle series, animation, award-winning documentaries and has the largest 4K natural history offering on the market.
Amagi is powering Blue Ant Media's natural history channel, Love Nature, as a FAST channel on several free streaming services including Samsung TV Plus in 4K, The Roku Channel, PLEX, VIZIO WatchFree+, LocalNow and KlowdTV in the U.S. Amagi also delivers and powers two additional Blue Ant Media FAST HD channels in Canada, including HauntTV, a paranormal-themed channel, and CrimeTime, the ultimate destination for true crime programming, on Samsung TV and The Roku Channel. Additionally, Amagi delivers HauntTV to the Roku Channel in the U.S.
"When it comes to distributing 4K UHD channels, the ability to preserve the original quality and deliver a great viewing experience over large screens is critical," said Julio Sobral, SVP, Latam & U.S. Channel Distribution, Blue Ant Media. "Using Amagi CLOUDPORT, we were able to deliver our 4K UHD channel without transcoding, thereby ensuring that the quality remained intact. Amagi CLOUDPORT could seamlessly integrate with our existing workflow and scheduling engine and deliver high quality output to the distribution platforms."
"Blue Ant Media has a phenomenal repository of content in its channel offerings to offer diverse audiences," said Srinivasan KA, co-founder, Amagi. "The launch and delivery of their 4K channel, Love Nature, and HD channels HauntTV and CrimeTime, through Amagi's cloud-based platform is one among the many capabilities that our advanced technology solutions offer. We look forward to enhancing Blue Ant Media's reach and delivery further through our suite of cloud-architected innovations."
Amagi provides a complete suite of solutions for content creation, distribution, and monetization. The company also has a state-of-the-art cloud broadcast operations center that can support 1000+ live linear channels. Amagi clients include ABS-CBN, A+E Networks UK, beIN Sports, CuriosityStream, Discovery Networks, Fox Networks, Fremantle, NBCUniversal, Tastemade, Tegna, USA Today, Vice Media, and Warner Media, among others.
For more information about Amagi and its streaming TV solutions, visit www.amagi.com.
About Blue Ant Media
Blue Ant Media is a privately held, international content producer, distributor and channel operator. We own and operate numerous production companies in North America and Asia-Pacific under the Blue Ant Studios banner, creating content for broadcasters and streaming platforms in multiple genres including factual entertainment, natural history, documentary, adult animation and drama. Our distribution business, Blue Ant International, offers a substantial catalogue of content, including one of the world's largest 4K natural history offerings. Blue Ant Media operates channels under nine brands including Love Nature, Smithsonian Channel Canada, BBC Earth (Canada), BBC First (Canada) and more. Blue Ant Media is headquartered in Toronto, with seven international offices in Los Angeles, New York, Singapore, Tokyo, London, Washington and Beijing.
blueantmedia.com | Twitter | Instagram | Linkedin
Blue Ant Media Press Contact:
Kate Calder
Manager, Global Communications
Email: kate.calder@blueantmedia.com
About Amagi
Amagi is a next-generation media technology company that provides cloud broadcast and targeted advertising solutions to broadcast TV and streaming TV platforms. Amagi enables content owners to launch, distribute and monetize live linear channels on Free Ad-Supported Streaming TV and video services platforms. Amagi also offers 24x7 cloud managed services bringing simplicity, advanced automation, and transparency to the entire broadcast operations. Overall, Amagi supports 500+ content brands, 800+ playout chains and over 2000 channel deliveries on its platform in over 40 countries. Amagi has presence in New York, Los Angeles, Toronto, London, Paris, Singapore, broadcast operations in New Delhi, and an innovation center in Bangalore.
Amagi Contact
Sanjay Kirimanjeshwar
Head of Global Marketing
Email: sanjay@amagi.com
BOCA Communications
Email: amagi@bocacommunications.com