NEW YORK, November 18, 2020
Amagi Helps Fremantle's BUZZR To Unify Operations For Broadcast And Streaming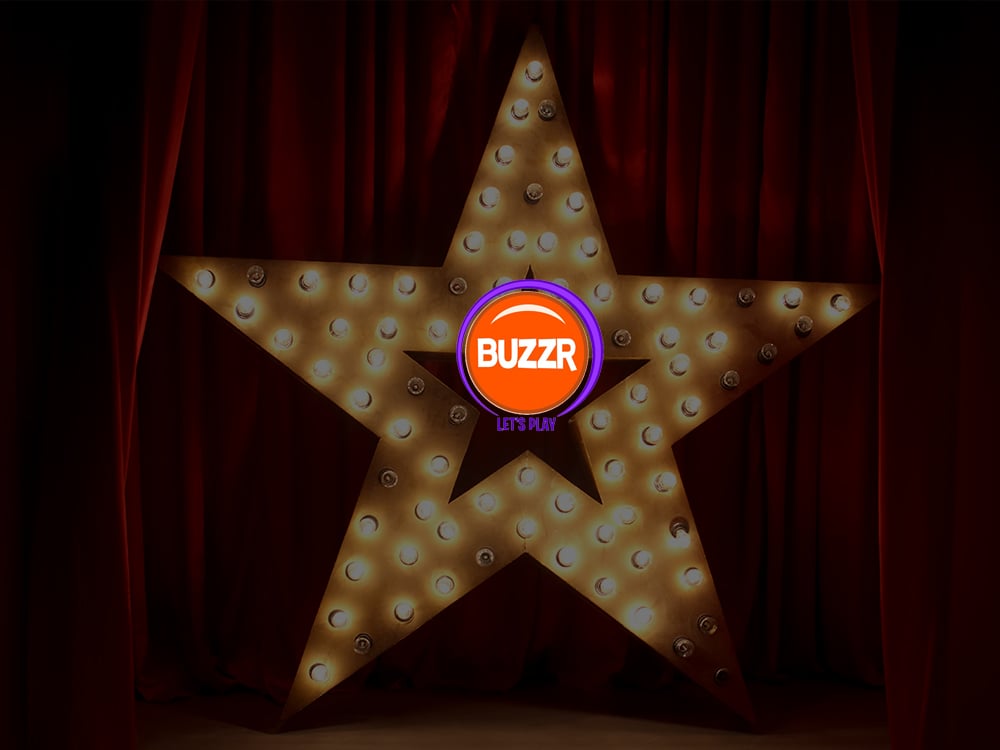 Amagi, a global SaaS leader in broadcast TV and streaming TV technology, today announced that it has enabled Fremantle's BUZZR, the country's only vintage game show network, to transition into cloud-managed broadcast operations for efficiency, scalability, and cost-effectiveness. Using Amagi's next-generation cloud platform, BUZZR has successfully integrated its broadcast workflows across over-the-air, cable and digital OTT operations on to a single unified platform.
BUZZR, 'a pop culture time capsule', offers viewers classic content from Fremantle's vast portfolio of more than 40,000 episodes of iconic game shows such as Family Feud, What's My Line, To Tell the Truth, Match Game, Password, and Card Sharks. BUZZR is broadcast to more than 70% of U.S. DMA households. The network is available in 67 broadcast markets including all Top 10 DMA's. Through BUZZR's expanding relationship with their broadcast partners, the network is also available on cable operators such as Spectrum, Xfinity, Verizon, Frontier, Altice USA, Cox Communications and Wide Open West to name a few. In addition, BUZZR is also available nationwide on DISH, and on OTT platforms Pluto TV, Samsung TV Plus, The Roku Channel and STIRR, as well as via live stream at www.BUZZRPlay.com. Fremantle is one the largest and most successful creators, producers and distributors of scripted and unscripted content in the world with a network spanning 30+ countries. The group distributes over 20,000 hours of content in more than 200 territories, with over 12,000 hours of original programming.
As part of the engagement, BUZZR moved its vast content library to the AWS cloud. Leveraging its award-winning cloud playout SaaS platform CLOUDPORT, Amagi was able to provide soup-to-nuts solution to BUZZR to create, deliver and manage its channel for both OTT and broadcast. Simplifying its operations, BUZZR moved from a multi-vendor operation to a single unified managed service offering from Amagi.
"Working with Amagi has helped us to significantly simplify our channel management efforts across distribution models, while also saving costs. Amagi's cloud-based platform with a web interface gave us a high degree of transparency and greater flexibility to check for potential issues and fix them proactively," said Mark Deetjen, General Manager, BUZZR. "Amagi gives us real-time access to all parts of the broadcast workflow – a huge advantage when compared to traditional managed services we had used in the past. Also, their solution integrates with WideOrbit scheduling software that we were using. It made the entire workflow seamless, smooth, and simple".
"In our experience, we've found that unifying operations across broadcast TV and streaming give TV networks the much-needed control, efficiencies, and better chance at resource optimization," said Srinivasan KA, co-founder, Amagi. "BUZZR has demonstrated how forward-thinking TV networks can embrace the technology shifts and advancements to its advantage in pursuing a multi-screen growth strategy. We're delighted to partner with BUZZR and demonstrate the merits of a unified broadcast workflow as it excels across platforms".
Amagi manages 400+ channels, with deliveries in more than 40 countries. It supports 150+ streaming channels on its cloud platform and distributes content to top OTT platforms including Samsung TV Plus, The Roku Channel, Xumo, Pluto TV, STIRR, VIZIO, Redbox, Plex, and Sling TV and more. The company has a state-of-the-art cloud broadcast operations center that can support 1000+ live linear channels. Amagi clients include A+E Networks UK, CuriosityStream, Discovery Networks, Fox Networks, IMG, MGM, NBCUniversal, People TV, SportsGrid, Tastemade, Tegna, VENN, Vice Media, and Warner Media, among others.
For more information about Amagi and its streaming TV solutions, visit www.amagi.com.
About Buzzr (www.buzzrtv.com)
BUZZR is a pop culture time capsule – an unending celebration where viewers can play along to some of Fremantle's vast portfolio of more than 40,000 iconic game show episodes, which are shown around the clock. Featured titles include Match Game, where host Gene Rayburn is the ringmaster to a mad-capped panel of celebrity guests; What's My Line, featuring cultural icons becoming time-stamped contestants/panelists like a 29-year-old whip-smart Betty White and a young Muhammad Ali; as well as famed titles Family Feud, To Tell the Truth, Password, Press Your Luck, Blockbusters and Card Sharks. Visit the website at http://buzzrtv.com.
About Fremantle (www.fremantle.com)
Fremantle is one of the largest and most successful creators, producers and distributors of scripted and unscripted content in the world. From the Got Talent and Idol franchises to "My Brilliant Friend," "Family Feud,", "The Young Pope," "American Gods," "The Price is Right," "Neighbours," "The X Factor" and "Deutschland 83" - Fremantle is behind the world's most-loved and most-watched shows.
Fremantle has an outstanding international network of production teams, companies and labels in over 30 countries - the Fremantle family includes UFA (Germany), Wildside (Italy), Abot Hameiri (Israel), Miso Film (Denmark, Sweden and Norway), Blue Circle (Netherlands), Original Productions (USA) and Easy Tiger (Australia) to name a few.
Fremantle produces in excess of 12,000 hours of original programming, rolls out more than 70 formats and airs 400 programs a year worldwide. Fremantle also distributes over 20,000 hours of content in more than 200 territories.
As a world leader in digital and branded entertainment, Fremantle has more than 370 million subscribers across 1,500 social channels and over 100 billion views across all platforms - and is the creator of Facebook's most viewed video of all time, "The Sacred Riana."
For more information, visit www.fremantle.com, follow @FremantleUS or visit its Facebook and LinkedIn pages.
Buzzr Press Contact:
Kristina Kirk
Vice President of Communications
Email: kristina.kirk@fremantle.com
About Amagi (www.amagi.com)
Amagi is a next-gen media tech company that provides cloud broadcast and streaming TV solutions to TV networks, content owners and streaming TV platforms. Amagi enables content owners to launch, distribute and monetize live linear channels on Free-Ad-Supported TV and SVOD platforms. Amagi also offers 24x7 cloud managed services bringing simplicity, advanced automation, and transparency to the entire broadcast operations for traditional TV networks. Amagi delivers 400+ channels with deployments in over 40 countries. Amagi has offices in New York, Los Angeles, London, New Delhi and Bangalore.
Amagi Contact
Sanjay Kirimanjeshwar
Head of Global Marketing
Email: sanjay@amagi.com
Katie Cessna
BLASTmedia for Amagi
katie@blastmedia.com
317-806-1900 x.142