Amagi Strengthens Market Leadership in APAC with Appointment of Jay Ganesan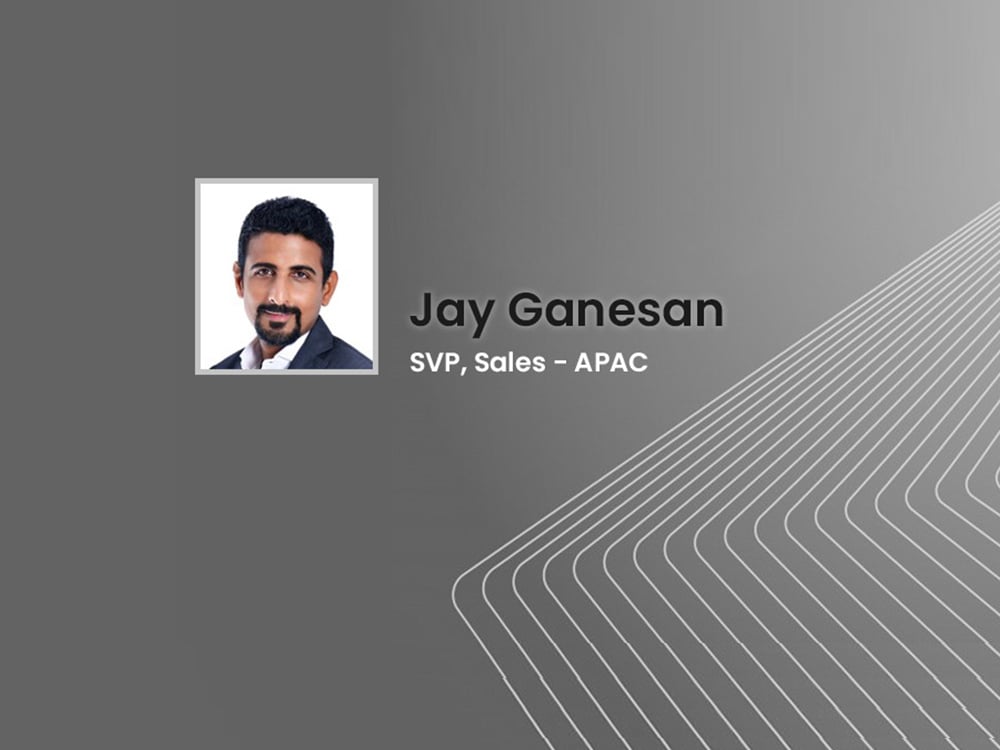 Amagi, a global leader in SaaS for broadcast and streaming TV on the cloud, today announced that it has appointed Jay Ganesan as Senior Vice President, Sales in the APAC region. The move comes on the heels of Amagi's recent strong growth announcement, which indicated momentum across all the key parameters, especially customer acquisition in the fiscal year ending March 2021.
At Amagi, Jay will be responsible for further solidifying Amagi's global leadership position across both streaming and broadcast spectrums, especially the rapidly growing Free Ad Supported Streaming TV (FAST) market by creating partnerships with TV networks, content owners, advertisers and video distribution platforms. Jay has over 15 years of experience in the media technology industry, many of which were at leadership positions, driving revenue growth, partnerships and customer success for global enterprises. Jay joins Amagi from MediaKind, where he was SVP and regional head for APAC.
"The TV viewership trends in APAC are at an interesting juncture,'' says Jay Ganesan. "There is a growing demand for English-language and other international content in Asia and vernacular content from Asia across the globe. Meanwhile, subscription fatigue and the mass rollout of Connected TV indicates that FAST would become the primary means of consuming professionally produced live linear content in the region in the coming years. Amagi, with its deep collaborations with FAST platforms and content owners worldwide, is well- positioned to take advantage of the momentum. In addition, the increasing investment and deployment of cloud across APAC also provides a unique opportunity for Amagi in cloudifying broadcast workflows."
Last fiscal, Amagi witnessed an increase in annual revenue by 136%. The company added 250+ linear channels, primarily in the FAST segment taking the overall tally of channels on its cloud platform to over 500. Customer acquisition grew by 40% and the workforce increased by 60% to support the customer growth. Amagi has partnerships with 50+ FAST platforms, making it the largest distribution network for FAST channels in the industry.
"Amagi is the leader in FAST globally, and we have seen tremendous momentum and demand from APAC to monetize content through FAST and move broadcast workflows to cloud", says Srinivasan KA, Co-founder, Amagi. "With his industry experience and immense local knowledge, Jay is an ideal candidate to steer our exploding business growth in the region. We are confident that under his leadership, we will be able to serve our customers and partners better and contribute to their success".
Today, Amagi manages 500+ channel brands, with deliveries in more than 40 countries. The company supports more than 250 streaming TV channels across sports, news, entertainment, kids, lifestyle, music and other genres. The company has a state-of-the-art cloud broadcast operations center that can support 1000+ live linear channels. Amagi clients include A+E Networks UK, beIN Sports, CuriosityStream, Discovery Networks, Fox Networks, Fremantle, IMG, Insight TV, People TV, Pac-12 Networks, Tastemade, Tegna,
VENN, Vice Media, and Warner Media, among others.
For more information about Amagi and its streaming TV solutions, visit www.amagi.com.
About Amagi (www.amagi.com)
Amagi is a next-gen media tech company that provides cloud broadcast and streaming TV solutions to TV networks, content owners and streaming TV platforms. Amagi enables content owners to launch, distribute and monetize live linear channels on Free-Ad-Supported TV and SVOD platforms. Amagi also offers 24x7 cloud managed services bringing simplicity, advanced automation, and transparency to the entire broadcast operations for traditional TV networks. Amagi delivers 500+ channels with deployments in over 40 countries. Amagi has offices in New York, Los Angeles, and London, broadcast operations in New Delhi, and an innovation center in Bangalore.
Amagi Contact
Sanjay Kirimanjeshwar
Head of Global Marketing
Email: sanjay@amagi.com