New York, August 10, 2020
Cinedigm Launches three channels on Peacock with Amagi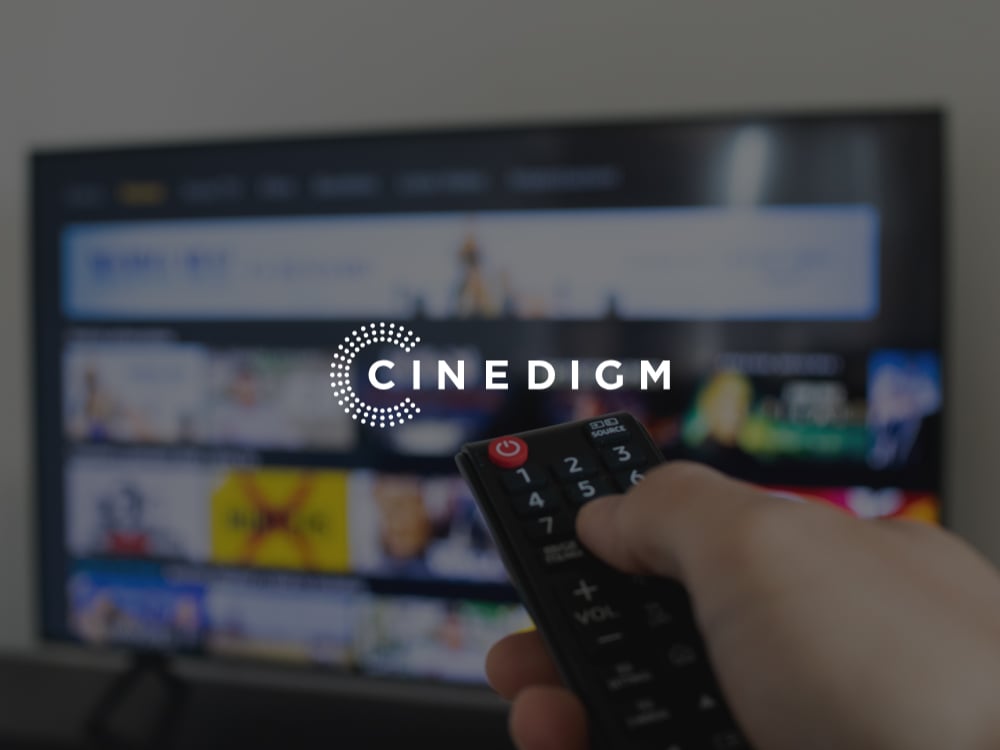 Amagi - a global leader in cloud-based technology and advertising for broadcast and streaming TV has announced that Cinedigm (NASDAQ:CIDM) has expanded its partnership with the company to stream linear channels on NBCUniversal's newly launched streaming service – Peacock.
Cinedigm, a leader in independent film & television distribution with a vast library of licensed content has been serving hundreds of millions of viewers across the globe with premium OTT content and free ad-supported linear channels. Cinedigm was one of the earliest to deploy Amagi's cloud-based linear playback platform to distribute and monetize linear channels on its native apps and across major video streaming platforms such as Samsung TV Plus, The Roku Channel, Xumo and Redbox among others.
Peacock service is home to thousands of hours of premium content and curated channels. Included in this initial Peacock launch were three channels distributed by Cinedigm: The Bob Ross Channel, Comedy Dynamics, and So… Real.
"We were among a select group of launch partners on Peacock. This launch gives us a significant larger footprint, dramatically expanding our reach. This takes us closer to our strategic goal to become the leading aggregator of high quality ad-supported channels", said Tony Huidor, General Manager, Cinedigm Digital Networks. "From the start, Amagi has been a key strategic partner for us by helping us establish Cinedigm as a leader in the world of streaming television. Amagi's easy-to-use channel creation platform and their extensive delivery and monetization capabilities provide us with an unmatched ability to quickly expand our portfolio of channels and extend distribution across every linear streaming platform."
Amagi provides end-to-end linear channel creation, distribution and monetization services to content owners, studios, and digital networks. Amagi with its deep integration with leading Free Ad-Supported TV (FAST) and video service platforms - Amazon IMDB TV, Peacock, Plex, Pluto TV, Samsung TV Plus, Sling, STIRR, The Roku Channel, Vizio, Xfinity Flex, Xumo and more, has evolved as the partner of choice for leading content brands.
"Cinedigm has an extensive content library that helps video service platforms build viewership and bring in advertising dollars. As a technology partner powering its distribution and monetization game plan, we are reaffirming Cinedigm's enormous trust in us with every new launch", said Srinivasan KA, co-founder, Amagi. "Together, we are forging a strong partnership to build on Cinedigm's momentum in streaming TV industry".
Over the last year, Amagi has distributed 125+ linear streaming channels in the U.S., alone. Overall, Amagi manages 350+ channels, with deployments in more than 40 countries. Amagi clients include A+E Networks UK, Curiosity Stream, Discovery, Fox Networks, MGM, NBCUniversal, People TV, Vice Media, Tastemade, Tegna, and Warner Media, among others.
For more information about Amagi and its streaming TV solutions, visit www.amagi.com.
About Amagi www amagi.com
Amagi is a next-gen media tech company that provides cloud broadcast and streaming TV solutions to TV networks, content owners and streaming TV platforms. Amagi enables content owners to launch, distribute and monetize live linear channels on Free-Ad-Supported TV and SVOD platforms. Amagi also offers 24x7 cloud managed services bringing simplicity, advanced automation, and transparency to the entire broadcast operations for traditional TV networks. Amagi delivers 350+ channels with deployments in over 40 countries. Amagi has offices in New York, Los Angeles, London, New Delhi and Bangalore.
Amagi Contact:
Sanjay Kirimanjeshwar
Head of Global Marketing
Email: sanjay@amagi.com
Katie Cessna
BLASTmedia for Amagi
katie@blastmedia.com
About Cinedigm (www.cinedigm.com)
For more than twenty years, Cinedigm (NASDAQ: CIDM) has led the digital transformation of the entertainment industry. Today, Cinedigm entertains hundreds of millions of consumers around the globe by providing premium content, streaming channels and technology services to the world's largest media, technology and retail companies. For more information, visit http://www.cinedigm.com.
Cinedigm Contact:
Jill Calcaterra
310-466-5135
Email: jcalcaterra@cinedigm.com