Experience the limitless possibilities of TV and OTT with Amagi at IBC 2022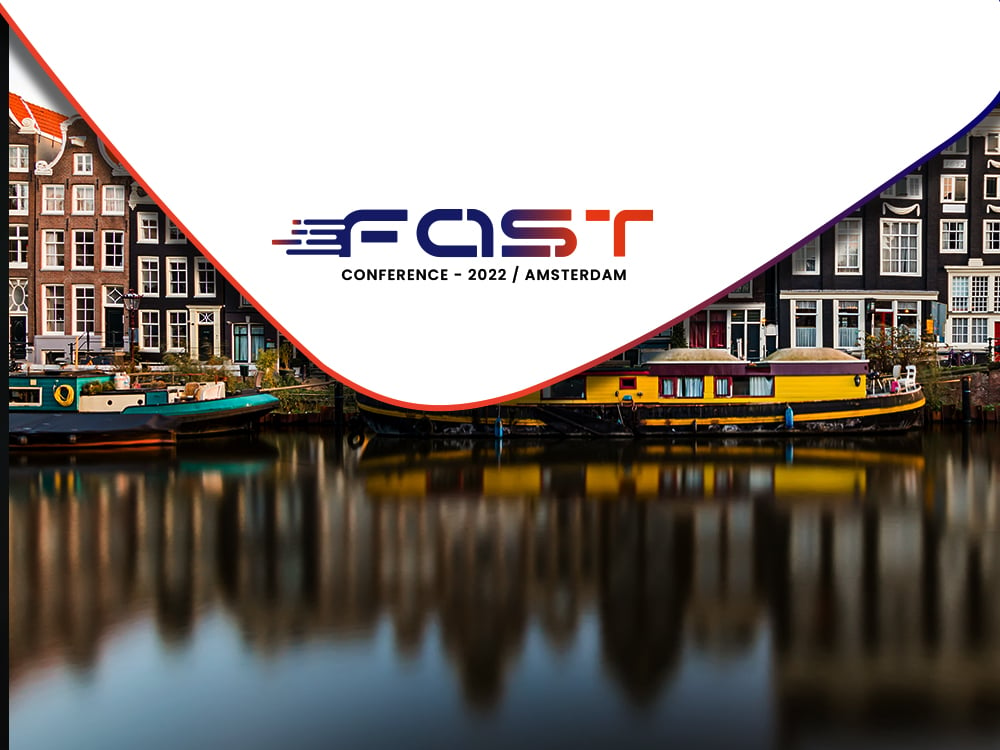 Amagi, the global leader in cloud-based SaaS technology for broadcast and connected TV, will showcase its range of cloud streaming and monetization innovations, as well as highlighting strong growth powered by customer momentum, at IBC in Amsterdam, on Stand: 5.C76.
The increase in demand for connected TV devices and the free ad-supported TV (FAST) viewing experience in 2022 has seen Amagi win new customers including Cox Media Group and Banjiay Rights this year, contributing to over 100% revenue growth year on year.
"We work with broadcasters, content owners, and advertisers to create, distribute and monetize content, and reach audiences regionally and globally," said Srinivasan KA, Co-founder, Amagi. "The return of IBC this year is a fantastic opportunity for us to demonstrate our leadership in providing solutions that power growth opportunities for content owners, advertisers and streamers throughout the TV ecosystem. We are looking forward to reconnecting with our customers, partners and the industry as a whole in person in Amsterdam.This year, in response to customer interest in FAST, we are kicking off the event a day early with the Amagi FAST Conference 2022."
Explore innovation through hands-on product demonstrations on the Amagi stand 5.C76 in Hall 5.
Solutions to transform broadcast operations with cloud master control -
Amagi CLOUDPORT: Broadcast-grade cloud playout platform for creation & delivery of linear channels over satellite, fiber or IP
Amagi LIVE: UHD ready, cloud-based live orchestration platform to orchestrate broadcast-grade live content on the go and spin up live channels instantly, ideal for sports and news
Channel creation and distribution for FAST -
Amagi CLOUDPORT: Broadcast-grade cloud playout platform for creation & delivery of linear channels to FAST and D2C platforms
Amagi PLANNER: Next generation, feature-rich solution for smart planning & scheduling of content, ad breaks and graphics on broadcast and streaming channels
Advanced monetization solution for FAST channels -
Amagi THUNDERSTORM: A versatile dynamic ad insertion platform for monetizing live, linear and VOD content, with support for innovative ad formats such as contextual video ads and dynamic brand insertions
Engage with experts on how to build a successful FAST business at the Amagi FAST Conference 2022. Held in the same venue as the 2022 Devoncroft Executive Summit in Amsterdam, the Amagi FAST conference will have industry experts share their stories and insights on setting up and growing a FAST business.
What can you learn at this event?
State of the FAST industry
FAST 2.0: Gearing up for the inevitable
Taking the first steps into the FAST world
Distributing content across platforms
Taking your content to international markets
Ad revenue opportunities as ad spends shift to CTV
Attracting advertisers with improved audience targeting
Using analytics to shape your programming and advertising
Confirmed speakers include:
Oliver Jollet (Pluto TV)
Shan Eisenberg (Netgem)
Carter Pilcher (Shorts TV)
Graham Haigh (ITV Studios)
Heather Killen (Horse & Country)
Shaun Keeble (Banijay Rights)
Valerio Motti (Fremantle)
Date: Thursday, September 8, 2022
Time: 8.00 am to 12.30 pm
Venue: Tuschinski Theatre & De Bazel | Amsterdam (Co-located with Devoncroft Summit)
Express an interest to join the event.
Amagi provides a complete suite of solutions for channel creation, distribution and monetization. Amagi clients include ABS-CBN, A+E Networks UK, beIN Sports, Curiosity Stream, Cinedigm, Warner Bros. Discovery, Fox Networks, Fremantle, Gannett, NBCUniversal, Tastemade, Tegna, and Vice Media among others.
For more information about Amagi and its streaming TV solutions, visit www.amagi.com.
About Amagi
Amagi is a next-generation media technology company that provides cloud broadcast and targeted advertising solutions to broadcast TV and streaming TV platforms. Amagi enables content owners to launch, distribute and monetize live linear channels on Free Ad-supported Streaming TV and video services platforms. Amagi also offers 24x7 cloud-managed services bringing simplicity, advanced automation, and transparency to the entire broadcast operations. Overall, Amagi supports 700+ content brands, 800+ playout chains, and over 2100 channel deliveries on its platform in over 40 countries. Amagi has a presence in New York, Los Angeles, Toronto, London, Paris, Melbourne, Seoul, Singapore, and broadcast operations in New Delhi, and an innovation center in Bangalore.
PR Contacts:
Europe: AxiCom for Amagi
amamagipr.uk@axicom.com
USA: BOCA Communications for Amagi
amagi@bocacommunications.com
Amagi Contact:
Sanjay Kirimanjeshwar
Vice President - Corporate Marketing
Email: sanjay@amagi.com