FINTECH.TV Launches its Global Fintech News Channel on FAST With Amagi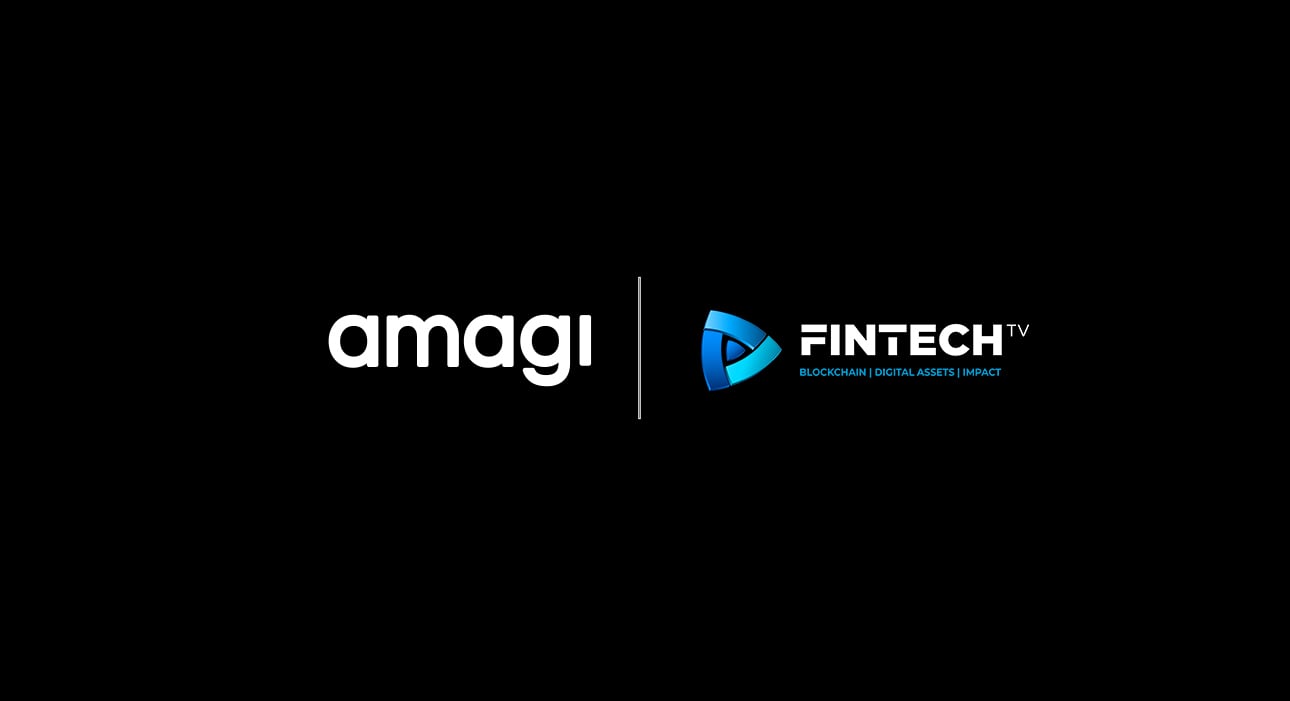 Amagi, the global leader in cloud-based SaaS technology for broadcast and connected TV, today announced that it has partnered with the leading global fintech news provider,
FINTECH.TV
, to launch, distribute, and monetize its channel on Free Ad-supported Streaming TV (FAST) platforms globally. This announcement follows the launch of FINTECH.TV's new studios on the floor of the NYSE and the Abu Dhabi Global Market (ADGM), an international financial center. Amagi has distributed FINTECH.TV to Tivify, Freebie TV, OH Prime, and its owned-and-operated (O&O) platform.
FINTECH.TV is the leading global news media platform focused on digital and impact investment content, including live reporting on the latest news and perspectives in finance, blockchain, technology, crypto, and NFTs. The company has employed Amagi's flagship solutions, Amagi CLOUDPORT, to assemble its channel and play it out to multiple FAST platforms, and Amagi THUNDERSTORM, to monetize the channel by using dynamic ad insertion. Amagi CLOUDPORT's live component has been used to orchestrate FINTECH.TV's multiple live production tasks, such as ad-break control and dynamic, real-time advanced graphics insertion. Additionally, FINTECH.TV has engaged Amagi's content and ad marketplace to leverage a large and fast-growing inventory of channels and platforms spanning the CTV universe and to deliver targeted ads at scale.
"FAST is an excellent platform for us to take our latest and most breakthrough content on FINTECH.TV to an international audience, and Amagi was the ideal partner to facilitate this," said Vince Molinari, Founder, and CEO, FINTECH.TV. "We are leveraging the full suite of Amagi's solutions to maximize our advertising ROI and reach and engage as many viewers as we can across the global CTV universe."
"The appetite for great content, especially news, is ever increasing on FAST," said Srinivasan KA, Co-founder, and Chief Revenue Officer, Amagi. "By helping FINTECH.TV take their premium content to FAST, we're making it a richer and more diverse content ecosystem for the viewers while helping FINTECH.TV scale new heights."
Amagi delivers linear channels in over 40 countries around the world, with the majority of clients from the American market. Amagi's customer list includes ABS-CBN, AccuWeather, A+E Networks UK, Cinedigm, Cox Media Group, Crackle Plus, Fremantle, Gannett, Gusto TV, NBCUniversal, Tastemade, The Roku Channel, Vice Media, and numerous other global companies.
About FINTECH.TV
FINTECH.TV is a first of its kind global media platform bringing the latest news and perspectives in finance, blockchain, technology, sustainability, impact investing, SDGs, and ESG. FINTECH.TV broadcasts from its marquis studios on the floor of the New York Stock Exchange; at ADGM, Abu Dhabi's leading International Finance Center; and with presence at other leading international exchanges, including NASDAQ and the London Stock Exchange.
About Amagi
Amagi is a next-generation media technology company that provides cloud broadcast and targeted advertising solutions to broadcast TV and streaming TV platforms. Amagi enables content owners to launch, distribute, and monetize live linear channels on Free Ad-supported Streaming TV and video services platforms. Amagi also offers 24x7 cloud-managed services bringing simplicity, advanced automation, and transparency to the entire broadcast operations. Overall, Amagi supports 700+ content brands, 800+ playout chains, and over 2100 channel deliveries on its platform in over 40 countries. Amagi has a presence in New York, Los Angeles, Toronto, London, Paris, Melbourne, Seoul, Singapore, broadcast operations in New Delhi, and an innovation center in Bangalore.