NEW YORK, December 16, 2020
Pac-12 Networks a Player in the FAST Game with Support from Amagi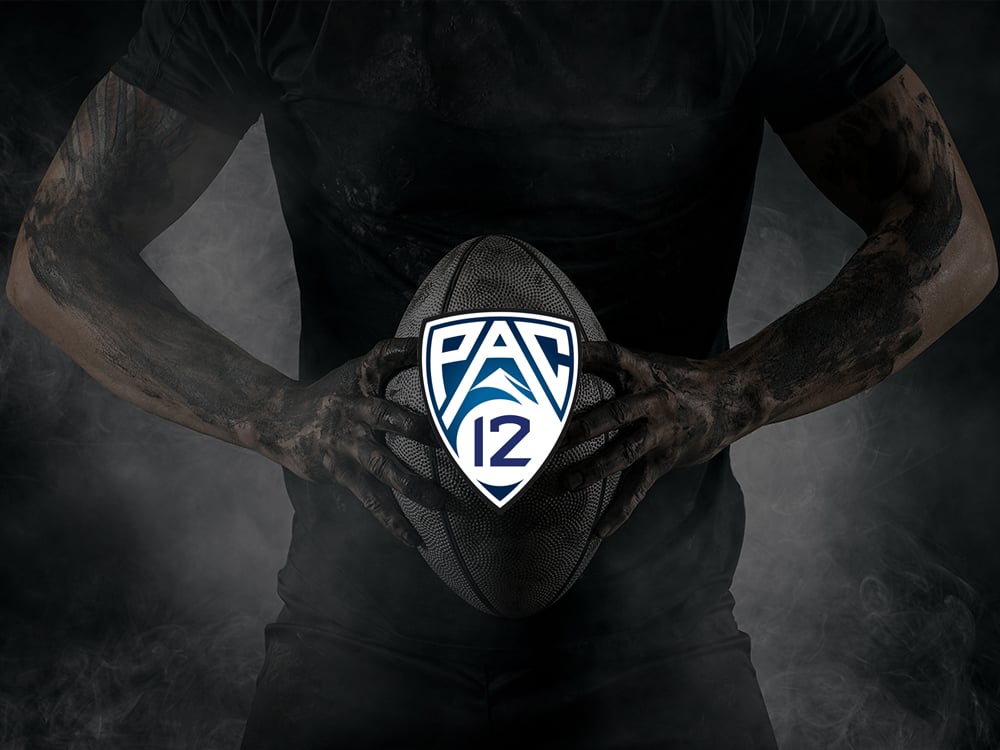 Amagi, a global SaaS leader in broadcast and streaming TV technology, today announced its partnership with Pac-12 Networks, the content arm of the Pac-12 Conference, as its innovative cloud platform for its recently-launched 24/7 Free Ad-Supported TV (FAST) channel, Pac-12 Insider.
Pac-12, the 'Conference of Champions,' is a collegiate athletic conference that operates in the Western United States, participating in 24 sports at the NCAA Division I level. Pac-12 Networks is the first and only sports media company owned by its 12 member universities. The media company consists of seven, 24/7 TV networks (one national and six regional), the new Pac-12 Insider FAST channel and digital properties, including its owned and operated mobile application, Pac-12 Now.
The engagement with Amagi covers program scheduling, cloud playout, delivery and ad insertion for Pac-12 Insider on Pac-12 Now and Pac-12.com as well as third party FAST platforms, including The Roku Channel, Pluto TV, Samsung TV Plus, Redbox Free Live TV and Xumo. The solution suite used by Pac-12 Networks includes Amagi's award-winning cloud playout platform, CLOUDPORT, and its server-side ad insertion platform, THUNDERSTORM.
"Given how highly-regarded Amagi is in this landscape, we are excited to partner up and have already experienced numerous benefits, from achieving a great degree of automation to its tremendous ease of use," said Ryan Currier, Senior Vice President, Engineering and Products, Pac-12 Networks. "Amagi was very supportive in the launch of Pac-12 Insider and we continue to be impressed with the results."
"Sports broadcasting can be a highly complex process, especially when launching a new channel, like Pac-12 Insider," said Srinivasan KA, co-founder, Amagi. "The ability to manage all the moving parts for a new channel seamlessly through a simple cloud-based platform is very valuable. We are proud to partner with Pac-12 Networks in its mission to connect fans to the universities and sports they love."
Overall, Amagi manages 400+ channels, with deliveries in more than 40 countries. It supports 150+ streaming channels on its cloud platform and distributes content to top OTT platforms including Samsung TV Plus, The Roku Channel, Xumo, Pluto TV, STIRR, VIZIO, Redbox, Plex, and Sling TV and more. The company has a state-of-the-art cloud broadcast operations center that can support 1000+ live linear channels. Amagi clients include A+E Networks UK, beIN Sports, CuriosityStream, Discovery Networks, Fox Networks, MGM, NBCUniversal, People TV, SportsGrid, Tastemade, Tegna, VENN, Vice Media, and Warner Media, among others.
For more information about Amagi and its streaming TV solutions, visit www.amagi.com.
About Pac-12 Networks (www.pac-12.com)
Pac-12 Networks is the innovative TV and multimedia company of the Pac-12 Conference and is the first such company to be wholly owned by 12 universities. Pac-12 Networks incorporates one national and six regional television networks, plus extensive digital content accessible through social media, university websites, the Pac-12 Now app and newly-launched FAST streaming service, Pac-12 Insider. Each year, Pac-12 Networks offers live coverage of 850 sporting events, making it one of the top live sports producers in the country. In addition, Pac-12 Networks creates extensive original programming, provides visibility for marquee football and basketball events as well as traditionally under-served women's and Olympic sports. Pac-12 Networks also provides training and paid internships for thousands of students of the Pac-12's member universities, preparing them for careers in media. With headquarters in San Francisco's SOMA District, Pac-12 Networks draws on the creative, entrepreneurial and technological culture of the Bay Area and nearby Silicon Valley. For more information, please visit Pac-12.com.
About Pac-12 Conference
The Pac-12 Conference has a tradition as the "Conference of Champions," leading the nation in NCAA Championships in 54 of the last 60 years, with 529 NCAA team titles overall. The Conference comprises 12 leading U.S. universities - the University of Arizona, Arizona State University, the University of California, Berkeley, the University of California at Los Angeles (UCLA), the University of Colorado, the University of Oregon, Oregon State University, Stanford University, the University of Southern California, the University of Utah, the University of Washington and Washington State University. For more information on the Conference's programs, member institutions, and Commissioner Larry Scott, go to Pac-12.com/conference.
Pac-12 Networks Press Contact:
Dena Propis
Director, Communications
dpropis@pac-12.org
About Amagi (www.amagi.com)
Amagi is a next-gen media tech company that provides cloud broadcast and streaming TV solutions to TV networks, content owners and streaming TV platforms. Amagi enables content owners to launch, distribute and monetize live linear channels on Free-Ad-Supported TV and SVOD platforms. Amagi also offers 24x7 cloud managed services bringing simplicity, advanced automation, and transparency to the entire broadcast operations for traditional TV networks. Amagi delivers 400+ channels with deployments in over 40 countries. Amagi has offices in New York, Los Angeles, London, New Delhi and Bangalore.
Amagi Contact:
Sanjay Kirimanjeshwar
Head of Global Marketing
Email: sanjay@amagi.com
Katie Cessna
BLASTmedia for Amagi
katie@blastmedia.com
317-806-1900 x 142