ShortsTV Strengthens Partnership with Amagi in EMEA, Latin America, India & Nepal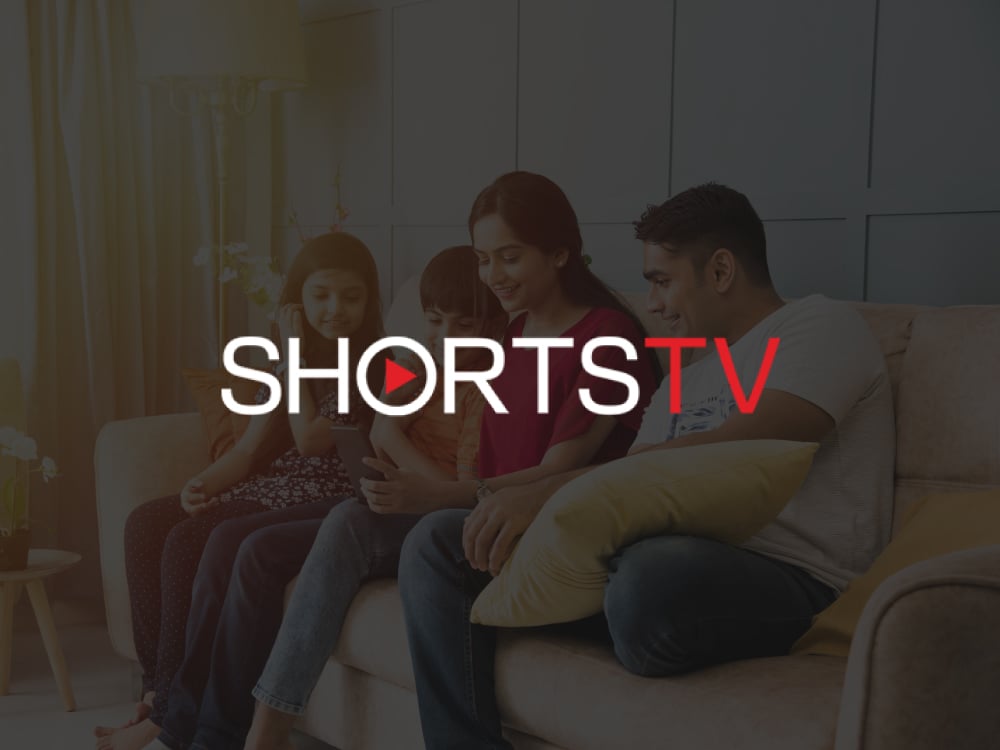 Amagi, a global leader in SaaS for broadcast TV and streaming TV on the cloud, has announced that ShortsTV, is expanding its presence to EMEA, Latin America, India and Nepal though Amagi's centralized cloud-based platform. Being a traditional broadcast TV network, ShortsTV has opted to avail the flexibilities that the cloud has to offer by employing standard managed playout services through Amagi CLOUDPORT.
Owned and operated by Shorts International Ltd, ShortsTV is the world's first and only 24/7, linear and OTT HD TV channel dedicated to short-form movies and series. It has the most extensive catalog of quality short-form video content that is available on TV, online, and in theatres. They also produce original short film content for broadcasters and brands. ShortsTV first implemented Amagi CLOUDPORT in October 2019 to deliver world-class short movies in high definition to leading Pay TV platforms across the U.S. Similarly, in EMEA, Latin America, India, and Nepal, ShortsTV content is delivered to premium Cable TV and OTT platforms.
"With a successful transition to a cloud-based playout model in the US, we have seen a result which benefits the brand with greater visibility, flexibility, and excellent adherence to SLAs. Therefore, expanding in EMEA, Latin America, and Asia regions, we hope to attain a newer goal. This partnership with Amagi will help expand our reach to newer geographies and mediums such as OTT and streaming platforms.", said Michael Buchallet, Chief Technology Officer, ShortsTV.
"A cloud playout model helps drastically improve the efficiency of large broadcast operations and allows broadcasters like ShortsTV to centrally manage multi-country linear TV feeds. They can now deliver content directly to the operators using true cloud or edge playout," said Srinivasan KA, Co-founder, Amagi. "We are thrilled to have played a part in enabling ShortsTV's premium content to have reached a global audience using our world class cloud playout and automation solutions."
Overall, Amagi manages 500+ channels, with deliveries in more than 40 countries. The company supports more than 250 streaming TV channels across sports, news, entertainment, kids, lifestyle, music and other genres. The company has a state-of-the-art cloud broadcast operations center that can support 1000+ live linear channels. Amagi clients include A+E Networks UK, beIN Sports, CuriosityStream, Discovery Networks, Fox Networks, Freemantle, IMG, Insight TV, People TV, Pac-12 Networks, Tastemade, Tegna, VENN, Vice Media, and Warner Media, among others.
For more information about Amagi and its streaming TV solutions, visit www.amagi.com.
About Shorts TV (https://shorts.tv)
ShortsTV is the first and only 24/7, linear and OTT HD TV channel dedicated to short form video entertainment, including movies and series. With over 13,000 titles globally, ShortsTV has the largest catalogue of quality short form video & is the global home of Shorts. The ShortsTV India film catalogue features Academy Award winners and nominees, International festival winners & nominees (Cannes, BAFTA, etc), high quality CGI animation as well as cinematic gems from international independent filmmakers & local Indian filmmakers. The catalogue includes 1000+ hours of content across English, foreign, and local Indian languages including Hindi, Bengali, Marathi, Tamil, Telugu, Kannada, Malayalam. Distributed globally, the channel is available in 100 million homes across the US, India, Latin America, the Netherlands, Belgium, and Eastern Europe. It is available across India on Tata Sky as Tata Sky ShortsTV (channel no 113), Dish TV as ShortsTV Active (channel 135) and on Airtel Digital TV as 'Airtel ShortsTV' (channel 259). It is also available across the US on DirecTV (channel 573), AT&T U-Verse (channel 1789), AT&T TV (Channel 573), AT&T TV NOW, Frontier Communications (channel 789) Google Fiber (channel 603) and Hotwire (channel 560). ShortsTV is also available in the UK, Netherlands, Italy, and Spain on Amazon Prime Video Channels and on demand through iTunes in 92 countries, Amazon Instant Video (UK, US, and Germany), Google Play (US and Canada), and Verizon and Frontier (US). Since 2006, ShortsTV has exclusively presented the 'Oscar Nominated Short Films' theatrical release in cinemas across the US and Canada, South America, Europe, India, Australia and South Africa. ShortsTV is operated by Shorts International and is headquartered in London, England with offices in Los Angeles, Amsterdam, and Mumbai. The company is led by Carter Pilcher, Chief Executive, and is owned by Shorts Entertainment Holdings, with AMC Networks as a significant minority shareholder.
Genesis BCW Contacts:
Priya Shetty | M: + 91 8291006279 | E: priya.shetty@genesis-bcw.com
Alina Zafar | M: + 91 8960789372 | E: alina.zafar@genesis-bcw.com
About Amagi (www.amagi.com)
Amagi is a next-gen media tech company that provides cloud broadcast and streaming TV solutions to TV networks, content owners and streaming TV platforms. Amagi enables content owners to launch, distribute and monetize live linear channels on Free-Ad-Supported TV and SVOD platforms. Amagi also offers 24x7 cloud managed services bringing simplicity, advanced automation, and transparency to the entire broadcast operations for traditional TV networks. Amagi delivers 500+ channels with deployments in over 40 countries. Amagi has offices in New York, Los Angeles, London, Singapore, New Delhi and Bangalore.
Amagi Contact
Sanjay Kirimanjeshwar
Head of Global Marketing
Email: sanjay@amagi.com
Katie Cessna
BLASTmedia for Amagi
katie@blastmedia.com
317-806-1900 x.142