New York, October 27, 2020
Tarima TV Ups Its Tempo With Cloud Broadcast From Amagi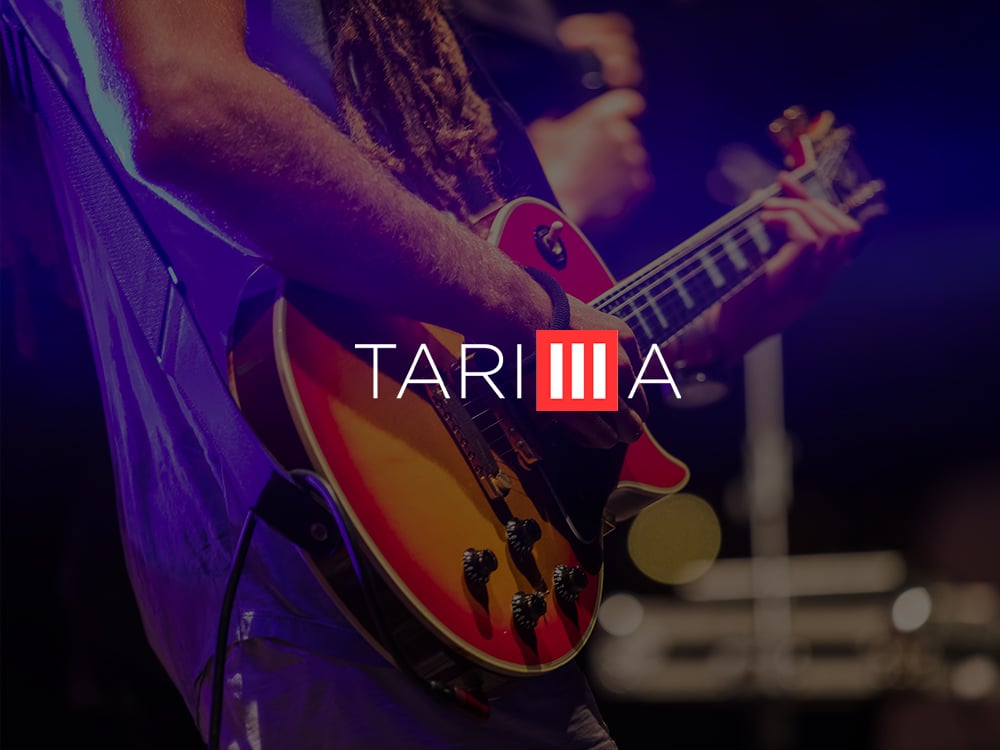 Amagi, a global leader in cloud-based technology for broadcast TV and streaming TV, today announced that Tarima TV, the first Latin concert channel has partnered with Amagi to bring a superior concert experience of Latino music on TV to music lovers and the larger Hispanic audience in the US. Available as a 24x7 linear TV channel, Tarima TV airs concerts in Spanish with exclusive content, covering the main genres of Latin music. Tarima TV has a schedule of concerts recorded in various parts of the world, behind the scene footage, exclusive interviews and greetings and events and original programs produced in-house by a team of producers specialized in the music industry.
For Tarima TV, Amagi deployed its award-winning cloud playout platform, CLOUDPORT, to create a feature-rich linear music channel experience.
"The benefits of moving our entire broadcast operations to the cloud was already clear to us. However, we needed a platform that could give us the technology edge to add more vibrancy, color, and vividity to our programming through attractive and compelling graphics features. After all, we are a Latino music channel and our viewers expect to see us bring to life the underlying spirit and culture to a TV screen", said Leiyan Cotayo, co-founder, Tarima TV.
Amagi CLOUDPORT packs in advanced dynamic graphics capabilities that broadcasters like Tarima TV can maximize to differentiate their channel programming and viewing experience. Amagi supports Adobe After Effects templates, enabling Tarima TV to build unique channel graphics which can be automatically rendered with metadata information based on playlists and schedules.
"Through Amagi, we can program a variety of graphics sequences using a simple web UI. We are able to add new templates and manage custom graphics instantly with ease – a flexibility we didn't have in other legacy and cloud platforms," said Cotayo.
"Ensuring broadcast-grade quality and viewing experience is critical when TV networks transition to a cloud-based infrastructure. As cost benefits and operational efficiencies drive the cloud migration strategy, it's paramount that executives demand, balance and deliver a premium experience for their viewers. Tarima TV understands the need for aligning a combination of cloud advantages for the benefit of audiences. Our technology platforms are fully geared to meet Tarima TV's current and future needs- be it broadcast or streaming", said Srinivasan KA, co-founder, Amagi.
Amagi currently delivers Tarima TV to popular cable platforms in the US – Spectrum, Optimum and Suddenlink. In the Dominican Republic, Amagi distributes the channel to Claro, Altice, WIND Telecom, and CableSat Americas. Overall, Amagi manages 400+ channels, with deliveries in more than 40 countries. Amagi clients include A+E Networks UK, CuriosityStream, Discovery Networks, Fox Networks, IMG, MGM, NBCUniversal, People TV, SportsGrid, Tastemade, Tegna, VENN, Vice Media, and Warner Media, among others.
For more information about Amagi and its streaming TV solutions, visit www.amagi.com.
About Tarima TV (www.tarima.tv)
The first to ever broadcast a Latin concert channel in the United States, Tarima is a groundbreaking media company launched to celebrate music, dance and community. Diverse in Spanish and transmitted beyond the shores of the U.S., their programming considers the listening and viewing experiences of the over 60 million Hispanics living in the US, broadcasting world renowned festivals and concerts from Top Latin artists.
Tarima TV Press Contact:
Freddy Arias Jr.
Digital Media
freddy.jr@tarima.tv
About Amagi (www.amagi.com)
Amagi is a next-gen media tech company that provides cloud broadcast and streaming TV solutions to TV networks, content owners and streaming TV platforms. Amagi enables content owners to launch, distribute and monetize live linear channels on Free-Ad-Supported TV and SVOD platforms. Amagi also offers 24x7 cloud managed services bringing simplicity, advanced automation, and transparency to the entire broadcast operations for traditional TV networks. Amagi delivers 400+ channels with deployments in over 40 countries. Amagi has offices in New York, Los Angeles, London, New Delhi and Bangalore.
Amagi Contact:
Sanjay Kirimanjeshwar
Head of Global Marketing
Email: sanjay@amagi.com
Katie Cessna
BLASTmedia for Amagi
katie@blastmedia.com
317-806-1900 x.142