Tastemade Launches on Peacock with Amagi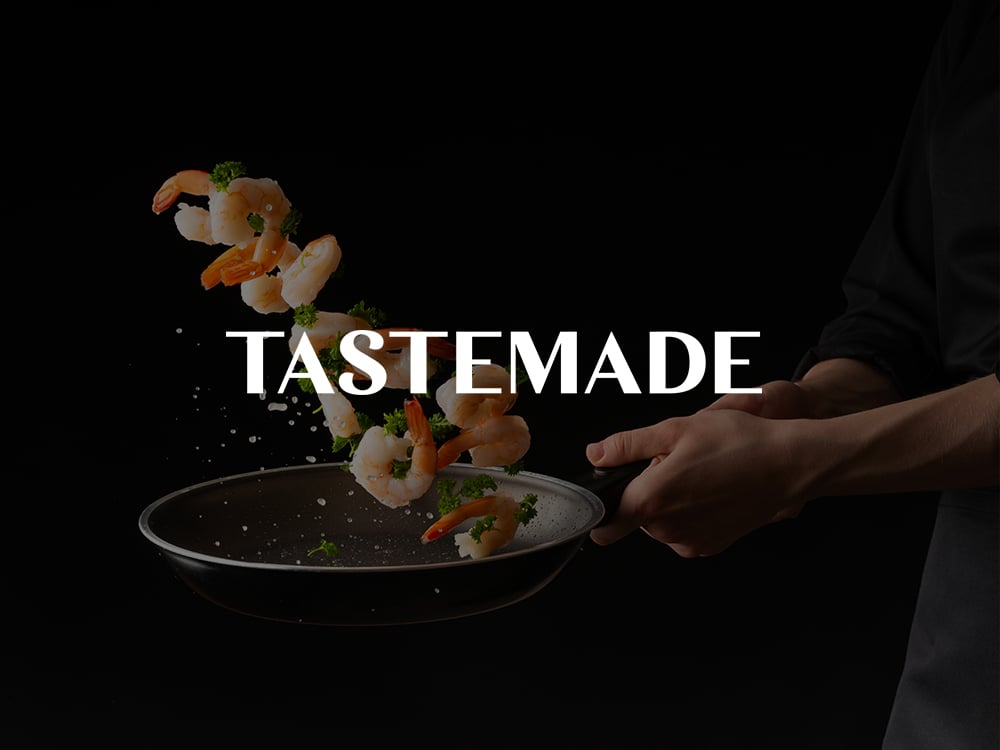 Today, Amagi -- a global leader in cloud-based technology and advertising for broadcast and streaming TV -- announced that Tastemade -- Santa Monica-based modern media company -- has launched its Streaming Network on NBCUniversal's new streaming video service, Peacock, using Amagi cloud solutions.
Tastemade continues to expand its distribution of its streaming network across a wide variety of platforms globally, including: Apple TV Plus, ATT TV, Comcast Xfinity X1, Hulu, IMDB TV, Philo TV, Samsung TV Plus, Sling, The Roku Channel, Tivo, T-Mobile, YouTube TV, Xumo, Vizio, and now Peacock, all powered by Amagi.
"The industry is seeing a big surge in streaming television viewership and advertising", said Jeremy Strauss, Head of Business Development at Tastemade. "Our partnership with Amagi has enabled us to distribute content to leading video service platforms, and generate revenues through programmatic advertising. Amagi makes it simple and easy for us to reach viewers across platforms of their choice."
Using its next-generation cloud broadcast platform, Amagi creates broadcast-grade linear channels for content owners like Tastemade, complete with program scheduling, advanced dynamic graphics, and IP-based delivery to Free Ad Supported TV (FAST) platforms. Amagi further monetizes the content through dynamic ad insertion, maximizing ad revenue opportunities working with industry-leading demand partners. Amagi provides unmatched content analytics and insights in real time, helping content owners optimize ad impressions and manage inventory.
"Tastemade has made incredible strides in expanding its viewership owing to a superior distribution strategy. The fact that such a strategy is powered by Amagi's innovative cloud-based distribution and monetization prowess is hugely rewarding", said Srinivasan KA, co-founder, Amagi. "Our deep technical integration with major OTT and streaming TV platforms, enable content owners like Tastemade to fulfil their distribution goals quickly and easily".
Overall, Amagi manages 350+ channels, with deployments in more than 40 countries. Amagi clients include A+E Networks UK, Curiosity Stream, Discovery, Fox Networks, MGM, NBCUniversal, People TV, Vice Media, Tegna, and Warner Media, among others.
For more information about Amagi and its streaming TV solutions, visit www.amagi.com.
About Amagi (www.amagi.com)
Amagi is a next-gen media tech company that provides cloud broadcast and streaming TV solutions to TV networks, content owners and streaming TV platforms. Amagi enables content owners to launch, distribute and monetize live linear channels on Free-Ad-Supported TV and SVOD platforms. Amagi also offers 24x7 cloud managed services bringing simplicity, advanced automation, and transparency to the entire broadcast operations for traditional TV networks. Amagi delivers 350+ channels with deployments in over 40 countries. Amagi has offices in New York, Los Angeles, London, New Delhi and Bangalore.
Amagi Contact:
Sanjay Kirimanjeshwar
Head of Global Marketing
sanjay@amagi.com
Katie Cessna
BLASTmedia for Amagi
katie@blastmedia.com
About Tastemade (www.tastemade.com)
Tastemade is a modern media company that engages a global audience of more than 300 million monthly viewers on all major digital, mobile, and streaming television platforms, streaming 2.5+ billion views each month. We create award-winning video content and original programming in the categories of Food, Travel, and Home & Design that we share with an engaged, passionate, and global community. Tastemade has won a host of awards and accolades for its innovation and original programming, including two James Beard Awards and Fast Company's "Most Innovative Companies" list. For more information, visit Tastemade at: www.tastemade.com.
Tastemade on Facebook | Instagram | YouTube | Twitter | Pinterest | TikTok
Tastemade Contact
Brooke Swilley
PR Director
brooke.swilley@tastemade.com